Shop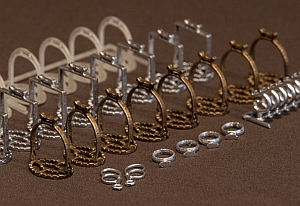 Allgemeine Informationen
Alle Zubehörteile sind (soweit nicht anders angegeben) aus hochdetailliertem Resin gefertigt und in entsprechender Farbe lackiert.
HINWEIS: Resin ist weniger belastbar als Metall, die Teile müssen daher entsprechen behandelt werden.

General information
All accessories are (unless otherwise stated) made of high-detail resin and lacquered in the appropriate color.
NOTE: Resin is less resilient than metal, so the parts must be treated accordingly.


Kundenbeispiele / Customer samples