News
10. Januar 2019

Mein Auftragsbuch für neue Sättel- und Geschirraufträge ist bis zum 1. Juli geschloßen.
My commission book for saddles and harness is closed for new work til July 1st.
1. Januar 2019

Euch allen ein wunderschönes und glückliches neues Jahr! Ich bin gerade zurück aus Wien mit einem Bild aus der Spanischen Hofreitschule.
A wonderful and happy new year to all of you! I am just back from Vienna with a pictures from the Spanish Riding School.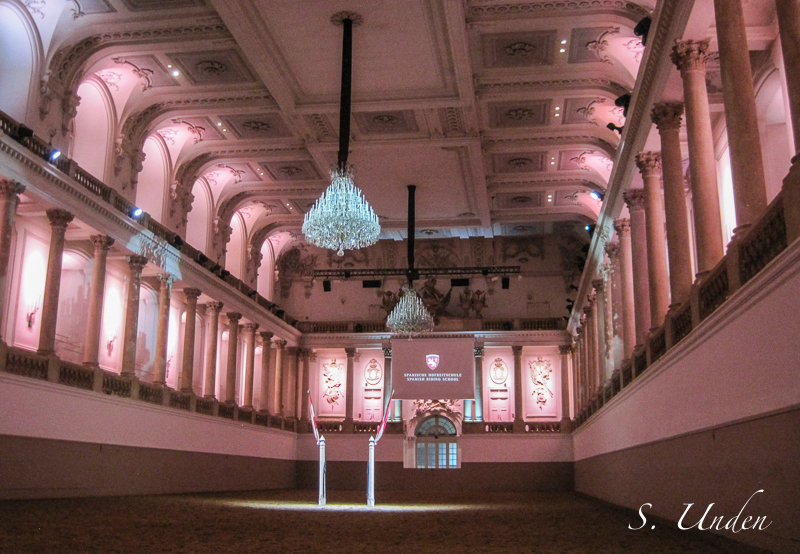 22. Dezember 2018
Weihnachten fängt bei Blue Duck bereits heute an. Christian hat uns total süße Sattelkammergebisse gebaut. Die Wassertrense ist sogar beweglich! Erhältlich werden Sie ab Frühjahr sein.

Christmas at Blue Duck already starts today. Christian has built us totally sweet tackroom bits. The snaffle bit is even movable! They will be available from spring.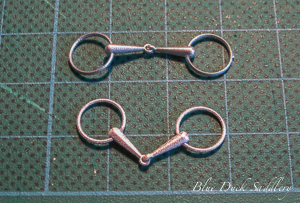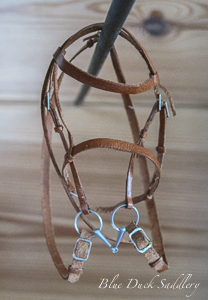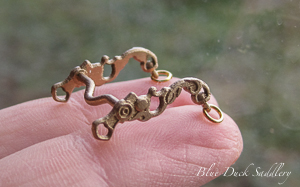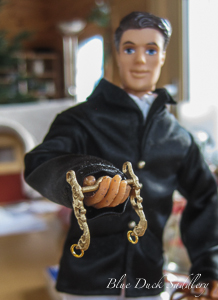 ---
23. November 2018

Die Blue Duck Saddlery wird langsam modern. Seit heute gibt es brandneu eine Facebookseite. Neuigkeiten werden immer auch dort geposted. Wir freuen uns über neue und alte Freunde!

The Blue Duck Saddlery is slowly becoming modern. Since today there is a brand new Facebook page. News will always be posted there, too. We are happy about new and old friends!


12. November 2018

Wir waren an der 1. Modellpferdebörse in Bensheim. Vielen Dank an die Organisatoren und die vielen Besucher die bei uns vorbei gekommen sind. Die Veranstaltung war super und wir hoffen, dass sie ein fester Bestandteil der Deutschen Modellpferdewelt wird!
We were at the 1st Modellpferdebörse in Bensheim. Many thanks to the organizers and the many visitors who came by to see us. The event was great and we hope that it will become an integral part of the German Model Horse World!
---
25. September 2018
Nach Bensheim ist immer vor Bensheim! Chrisitan ist schon wieder fleissig am Zeichen neuer Teile. Schaut wieder vorbei, es sind tolle neue Dinge in Arbeit.

After Breyerfest is always befor Breyerfest! Christian is already designing new items. Stay tuned, there are cool new items ahead

24. September 2018
Wir haben die Shop Seiten aktualisiert. Nun sind alle neuen Kleinteile dort zu finden. Viel Spaß beim Stöbern.

Our shop is up to date again. All new items are added and you may have a closer look to them. Have fun exploring it.

---
23. September 2018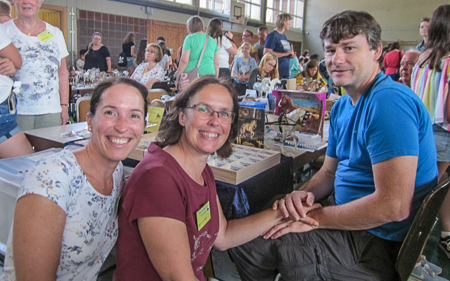 Hier ist sie, unsere News-Seite. Zuerst einmal herzlichen Dank an all die fleißigen Besucher unseres Tisches an der Live-Show in Bensheim. Wir haben uns sehr gefreut, euch alle wieder zu sehen, kennen zu lernen und tolle Gespräche zu führen!

Her it is: our news-site! First of all a huge thank you to all of you who stopped at our table at German Breyerfest this August. It was glorious to meet you all again, to see new faces and talk about exciting ideas!